Rapid Rentals & Sales, Inc.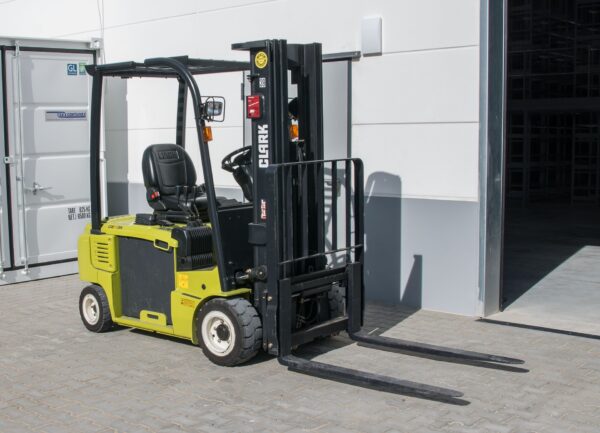 Rapid Rentals & Sales, Inc. was established in 1989 and incorporated in 1991. We are a Small, Woman-Owned Material Handling Equipment Distributor.
We pride ourselves on satisfying our customer's needs by providing the highest quality, most productive, technologically advanced and cost efficient material handling equipment for today's market.
Rapid Rentals & Sales supplies: New, Used, Rentals and Leases of Forklifts, Sideloaders, Container Handlers, Cranes, Sweepers, Aerial Equipment, Construction Equipment and various Miscellaneous Equpiment.
Rapid Rentals & Sales has a long relationship with the Government Selling New, Used, Rebuilt, Rental and Leased Equipment through all the areas of Material Handling Equipment – Forklifts, Sideloaders, Container Handlers, Aerial and Construction Equipment. We have had Multiple Award Schedules. Locations are Alaska to California to Hawaii, to New York to Florida to Puerto Rico to Albania and many places in between. We are in the SAM Network and also sub-contract.
Throughout our history we have started (8) European Manufacturers' US Divisions and interested US Manufacturer Divisions.
Rapid Rentals & Sales provides service through our North American dealer network. Our dealer network continues to grow throughout the United States and Canada and is growing to include Mexico, Latin America, the Caribbean and Europe.
Our commitment is dedicated to Industries Needs for Tomorrow!
Areas of Equipment for Sale, Rent or Lease – New and Used;
Forklifts: 2,500lbs – 200,000lbs
Internal Combustion, Electric, Rough Terrain
Sideloaders: 2,500lbs – 100,000lbs
Internal Combustion, Electric
Container Handlers, Reach Stackers
Sweepers and Scrubbers
Aerial Equipment
Construction Equipment
Other Miscellaneous Equipment
Rapid Rentals & Sales is a small, woman-owned business. Our specialty is the sale and support of customized, non-typical material handling equipment. Because we offer very specialized material handling equipment, we work through a network of dealers located throughout the United States to provide immediate service response. We are also able to provide Service Locations throughout the world.
Rapid Rentals & Sales can provide financing through major manufacturers and leasing/financing companies.
Best Selling Author
8 Start-Ups
CAGE CODE: 1BHL8
DUNS #: 86-071-0208